Breaking: Fashion Salaries Still Disappointing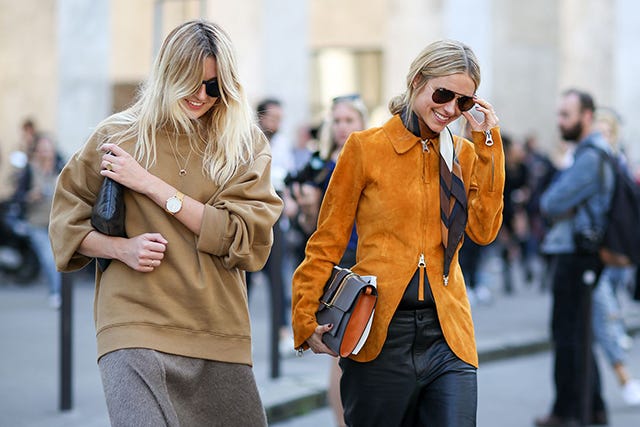 Photographed by Victoria Adamson.
The results of
Fashionista's
second annual fashion-salary survey are in. And, if it's possible for something to be both juicy
and
disappointing, this is it.
Fashionista gathered salary data from over 5,000 readers employed at all levels and in all sectors of the fashion industry — from fashion design and PR to retail sales and editorial.
Amongst all the professions, one common thread is just how abysmally
low
some starting salaries are — especially in editorial. Few people make big bucks in their first job, of course. But, seeing that assistant market editors can expect to pull down about $25,000 per year (and editorial assistants just under $35,000) is enough to still the heart of any soon-to-be J-school grad.
Worse, these numbers represent averages, which means some people make less than the figures above (how is making less than $25,000 for a full-time job even legal?). Compound that with the fact that many of the available jobs in fashion publishing are in New York, this delightfully unaffordable metropolis we call home, and you've got a recipe for junior fashion editors living in shoebox apartments with more roommates than a sorority house, possibly burning gifted Proenza booties for warmth. Of course, salaries get less bleak as you move up the ladder, with senior and managing editors pulling down tidy sums in the upper five digits.
In the "sign of the times" department, people in social media management also do quite well for themselves. Make it to that "Senior Social Media Manager" level, and your six-figure salary will surely make up for all those "So, what do you do, Tweet all day?" gibes.
Click over to
Fashionista
for lots more details on what fashion folks really make. And, uh, you social-media people — can we borrow some scratch? (
Fashionista
)
Like what you see?How about some more R29 goodness, right here?
Nicole Richie Looks Like An Ice Queen In $39.99 H&M
15 Ways To Dress For A High-Fashion Party
This VS Model Just Got A Wedding-Ring Tattoo
Posted by katalina viana
12th November, 2014